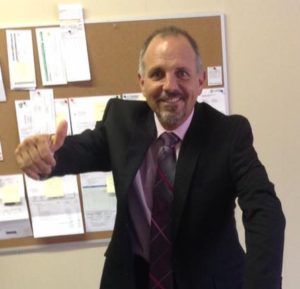 Alain Borthayre is from Lima, Peru. He received a BA in Business Administration and Marketing from the Instituto Peruano de Administración de Empresas in 1989 and a BA in Business Administration from Universidad de San Martín de Porres in 1997.
Alain moved to the United States in 2000, and since then, he has worked hard to make it to the top of his profession. His experience with taxes started when he was an office manager for Liberty Tax Service in Garner, NC. Alain immediately connected with tax preparation, and his love of the work led him to create Family Tax Service in December 2006.  He still manages the business today.
Family comes first, which is why "Family" is in the name. We love to have all come to the office. Thanks to our expertise and proficiency in all services that we offer, we've inspired confidence among our many clients in the community, allowing us to consistently grow through referrals.
The Family Tax Service Pledge:
I pledge to provide you with professional advice to guide you in making the best decisions for you and your family.
I pledge to stand behind my work.
I pledge to charge fair prices.
I pledge to be honest with you about your rights and responsibilities as a taxpayer.